Listed below are the services in the community available for the home educator and home schooled children in the Greater Vancouver area.  They are not sponsored nor vetted by New Life Home School Association, and are listed here for information purposes only. Please visit the listed websites for more information.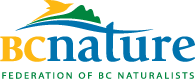 NatureKids BC are a special group of young people, aged five to 12 who are passionate about nature in BC and are interested in everything related to creatures and their surrounding and how they share the planet with us. Members receive NatureWILD magazine four times a year. There are over 40 clubs of young naturalists in communities and schools all over the province.  For each group, a leader arranges Explorer Days  when members and their parents go on outings led by local nature experts. A parent or adult guardian goes with a member on every outing.

Science World is a charitable organization that engages British Columbians in science and inspires future science and technology leadership throughout our province. They offer workshops throughout the year specifically for home school students under the age of 12 among other services for the entire family, such as the Robotics club, early learners, and summer camps. Yearly membership available.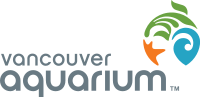 Vancouver Aquarium is a not-for-profit marine science centre. They offer an outside-of-the-box learning experience specially designed for home learning families. Home School Days happen six times a year for students up to grade 9. Registration for homeschool days includes the day admission to the aquarium. As well, on their website they have printable resources suitable for the elementary grade students.
At Soaring Eagle Nature School, the forest is our classroom. Students connect deeply with the natural world around them through hands-on experience, nature based play and survival skills. Our educational techniques encourage students to develop a sense of place from understanding their role within the natural world.

Now in the new Sportsplex, New Westminster has been the prime destination for Lower Mainland gymnastics and trampoline since 1938. This sports facility offers a variety of sporting activities such as gymnastics, ball hockey, volleyball and badminton. Our goal is to serve all ages to build self-confidence and develop skills.
They offer a very popular and affordable choice for home learning families in gymnastics and trampoline classes.
Check out their latest brochure online for registration details.

The Circus Lab is an experimental space designed to encourage creativity and forward thinking in the circus arts. Our goal is to instruct students in fundamental circus skills while allowing for 'play' on the equipment and encouraging their individual styles and interests in movement. Classes are taught in an all-around format: students develop a wide range of circus skills while gaining strength, hand-eye coordination and flexibility as they progress. Disciplines taught include trapeze, aerial silks, tumbling, trampoline, unicycle, aerial hoop, juggling, and partner acrobatics, and more.
No Results Found
The page you requested could not be found. Try refining your search, or use the navigation above to locate the post.